Description
Sketchboard is a visual sketch collaboration tool for teams to sketch together in real-time. It is like a chat, but you solve problems visually like using a whiteboard. Solve problems and create ideas visually together. Especially targeted for software development with structural ready made sketch shapes.
This integration will connect with Sketchboard team and allow you to start visual problem solving session with teammates. By typing "/sketch" you'll start real-time visual sharing session.
In case your Slack account email address does not exist on Sketchboard, integration return URL directs you to Sketchboard sign up.
Installation
First you need to sign up on Sketchboard using the same email address as you are using on your Slack team.
Sketchboard for Slack installation is initiated from Sketchboard. Go to Team Settings from the menu.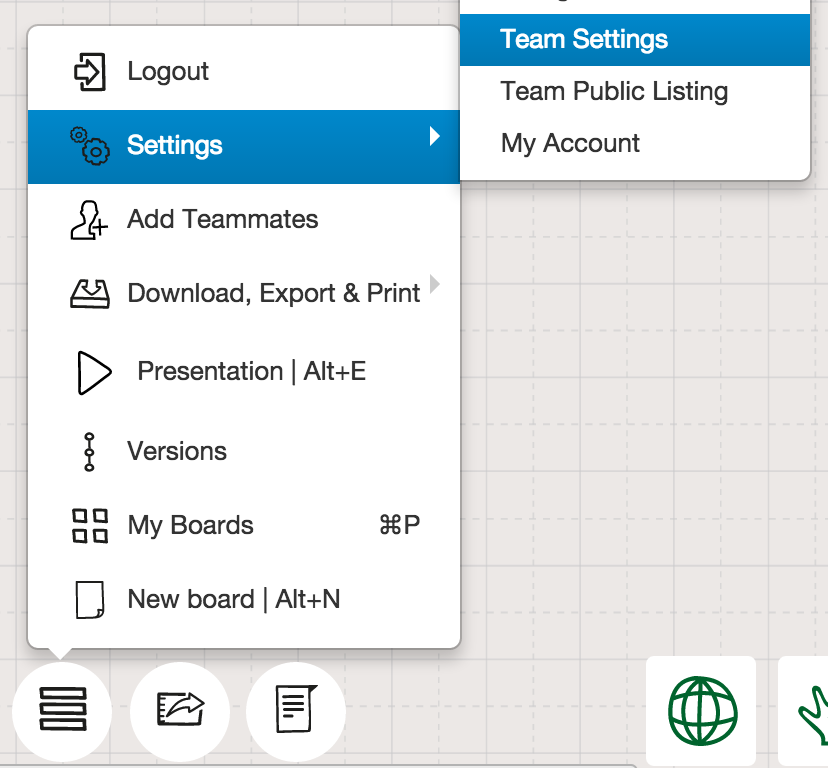 Select Add to Slack to start the installation. NOTE Slack Integration is a premium feature and on free plan starts a 14 day trial.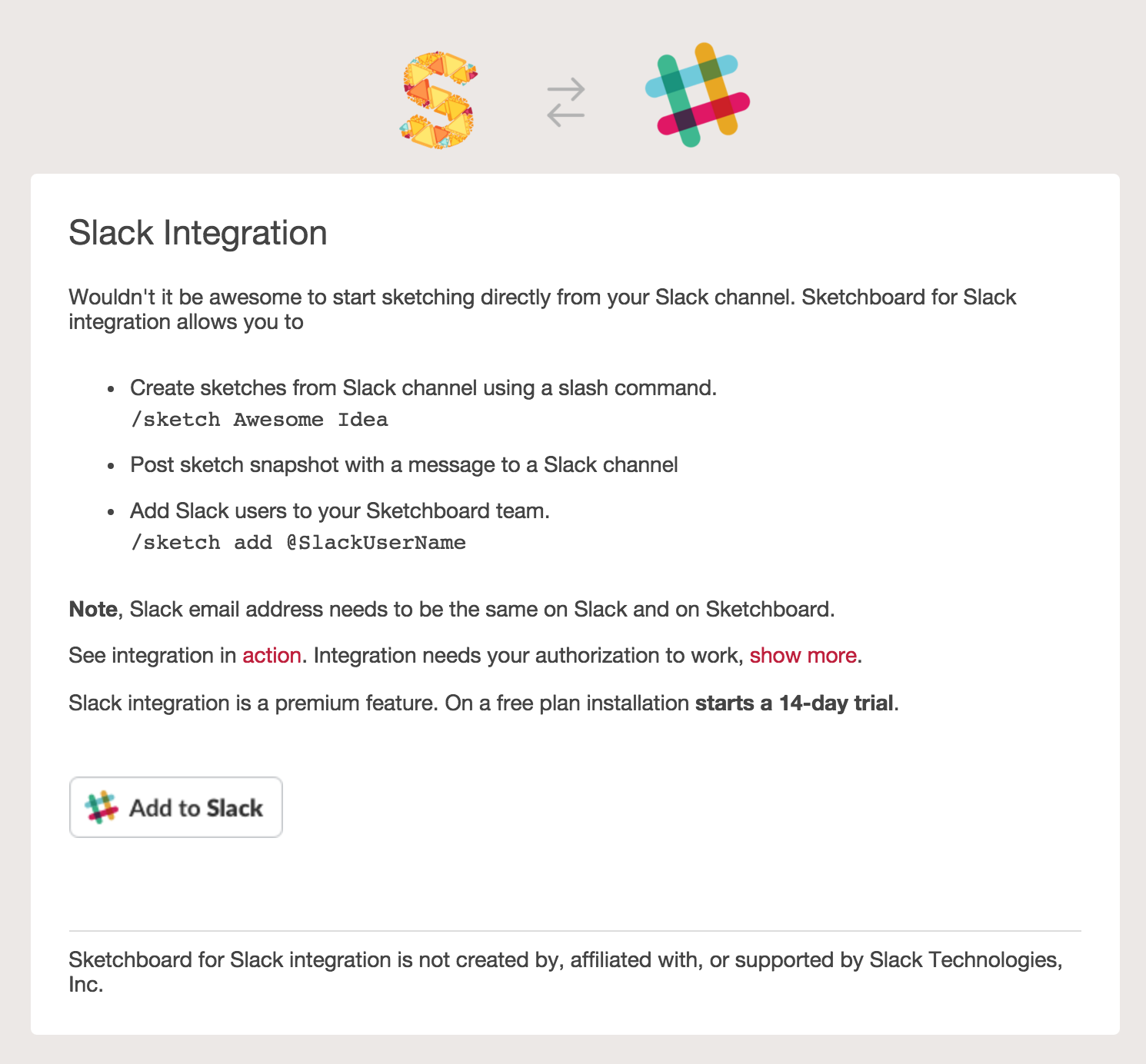 Contact support if any questions.
Usage Guide
From Slack
Here's a quick guide on how to use the Sketchboard integration.
Type the following commands on Slack to use the Sketchboard integration:
/sketch - Starts visual sharing with existing Sketchboard team
/sketch Board Name - Starts visual sharing with existing Sketchboard team with a named board
/sketch add @username - Adds Slack teammate to your Sketchboard team
/sketch add name@email.com - Adds someone to your Sketchboard team not on your Slack team
In case you have installed your Slack team to multiple Sketchboard teams you need to use team identifier, learn more.
/sketch -tmarketing

From Sketchboard
Select shapes to be uploaded to Slack. Unselect all to upload a whole sketch.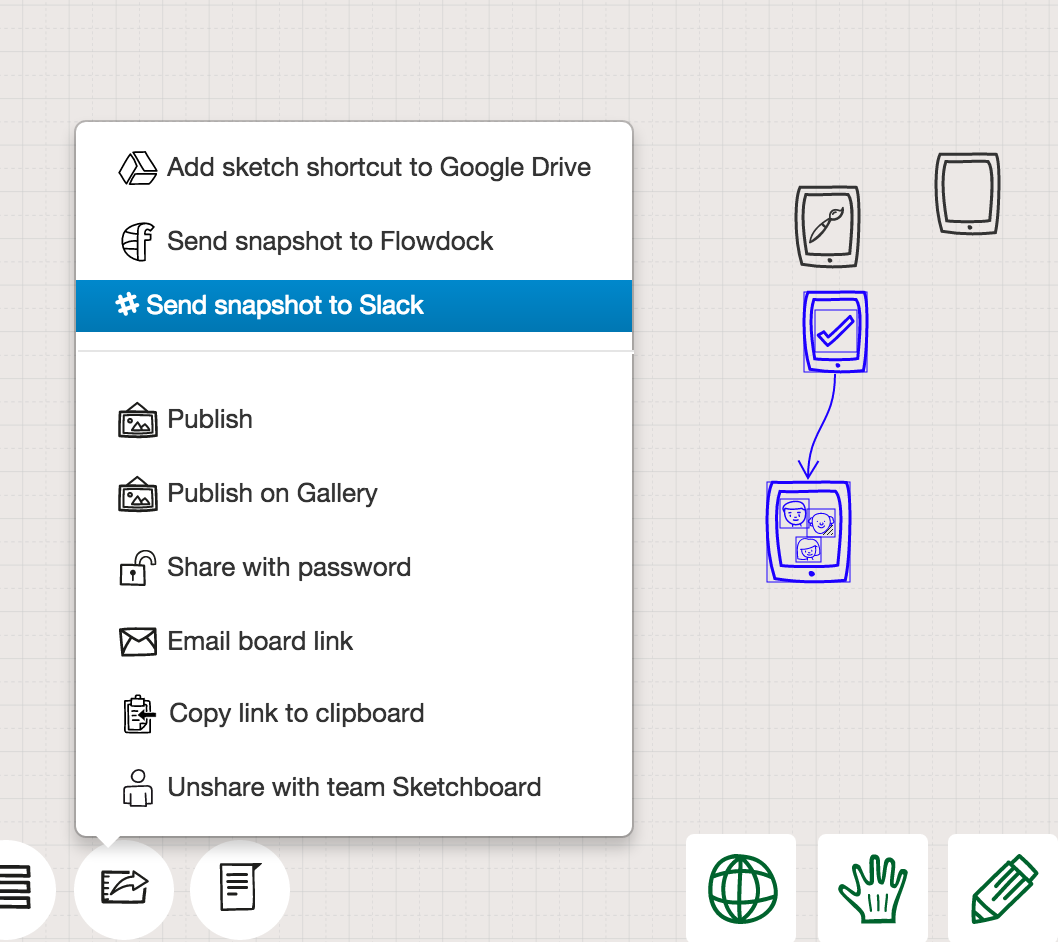 You will be first asked to give Sketchboard a right to upload snapshot image to Slack. After you have authorized image upload you can pick channel to send the snapshot with an initial message.