We have been requested to improve Sketchboard comment notifications, not always to inform all users of the team and target notifications better to particular users. Previously you were able to disable notifications entirely, but there was no variation when you would like to get notifications.
Are you new to Sketchboard comments? Learn how to use Sketchboard comments and from here how to use comments with images.
It is more or less industry standard to control notifications with mentions in a text, and Sketchboard decided to go that route as well.
New comment notifications with mentions give more control who will be informed about the created comment.
Your user account has a new settings section for notifications.
Menu > Settings > My Account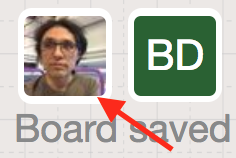 or you can click your profile icon from the top left corner to open user settings.
By default setting is the same as it used to be, "All new comments", Sketchboard always notifies you when a new comment is created on a team board. You can also pick "Mentions" setting and notifications are sent only when you are mentioned in a comment.
You can also completely disable comment notifications. After that, you will not be notified even if your username is mentioned in a comment.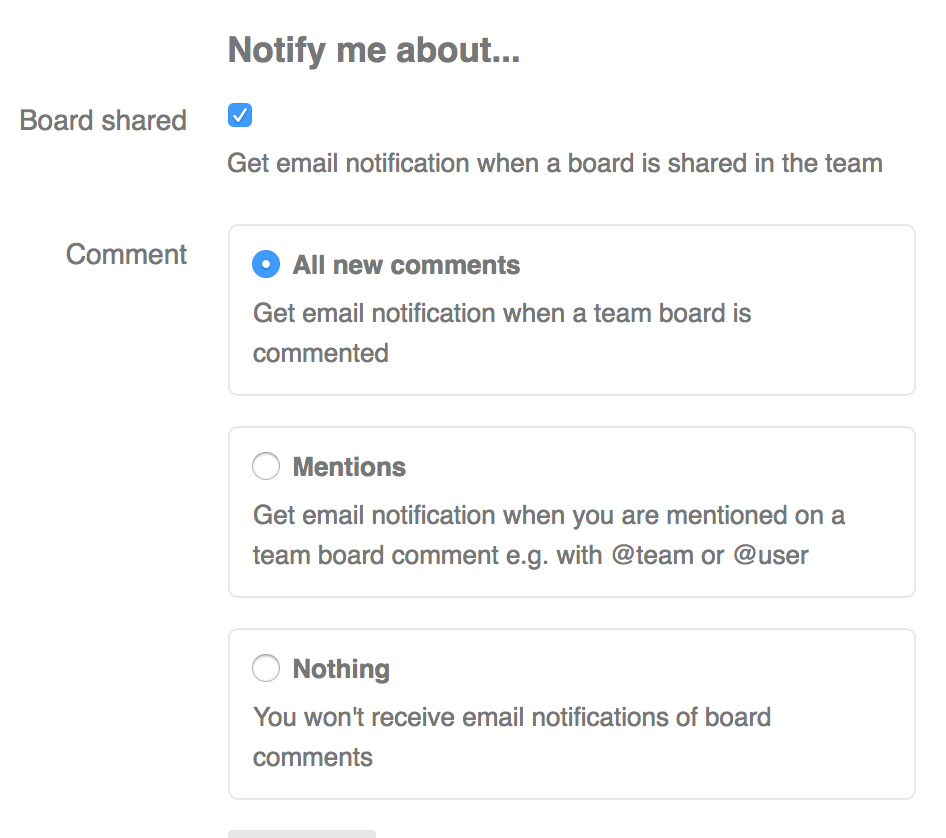 There are now three default mentions available and mention notifications work only on a team board.
@team - notifies everyone in the current team
@thread - notifies everyone written a comment in the comment thread
@mute - notifications are not sent, even if a user has "All new comments" setting on. Mute can be useful when writing a comment to your self. Or new comment is so minor that it should not generate any notifications.
Sketchboard provides assistance to add mentions. You can type @ character or click mention button in the editor. @ character opens up mentions popup to select a mention.


You can also mention a specific team member, e.g., @team.member.email@address.com and notification is sent only to that person unless other users in the team have "All new comments" on.
Example comment with a mention.
What do you think about the new feature X design suggestion @team? 

Mention can be placed anywhere in the comment, in the beginning, in the middle or the end, but when added in the middle or to end it needs to be a full "word" with a leading space. There can be multiple mentions in a comment. If you add @mute mention, it will override any other mentions. You need to write mention correctly, or user is not informed about the comment.
NOTE, when you edit a comment, Sketchboard doesn't send notifications even if a mention is added. In case you forget to add a mention to a comment, you would need to add a new comment with a mention to notify others.
Let us know if there is any feedback about new notifications. Hopefully, this will improve writing comments in a more targeted way in your team!