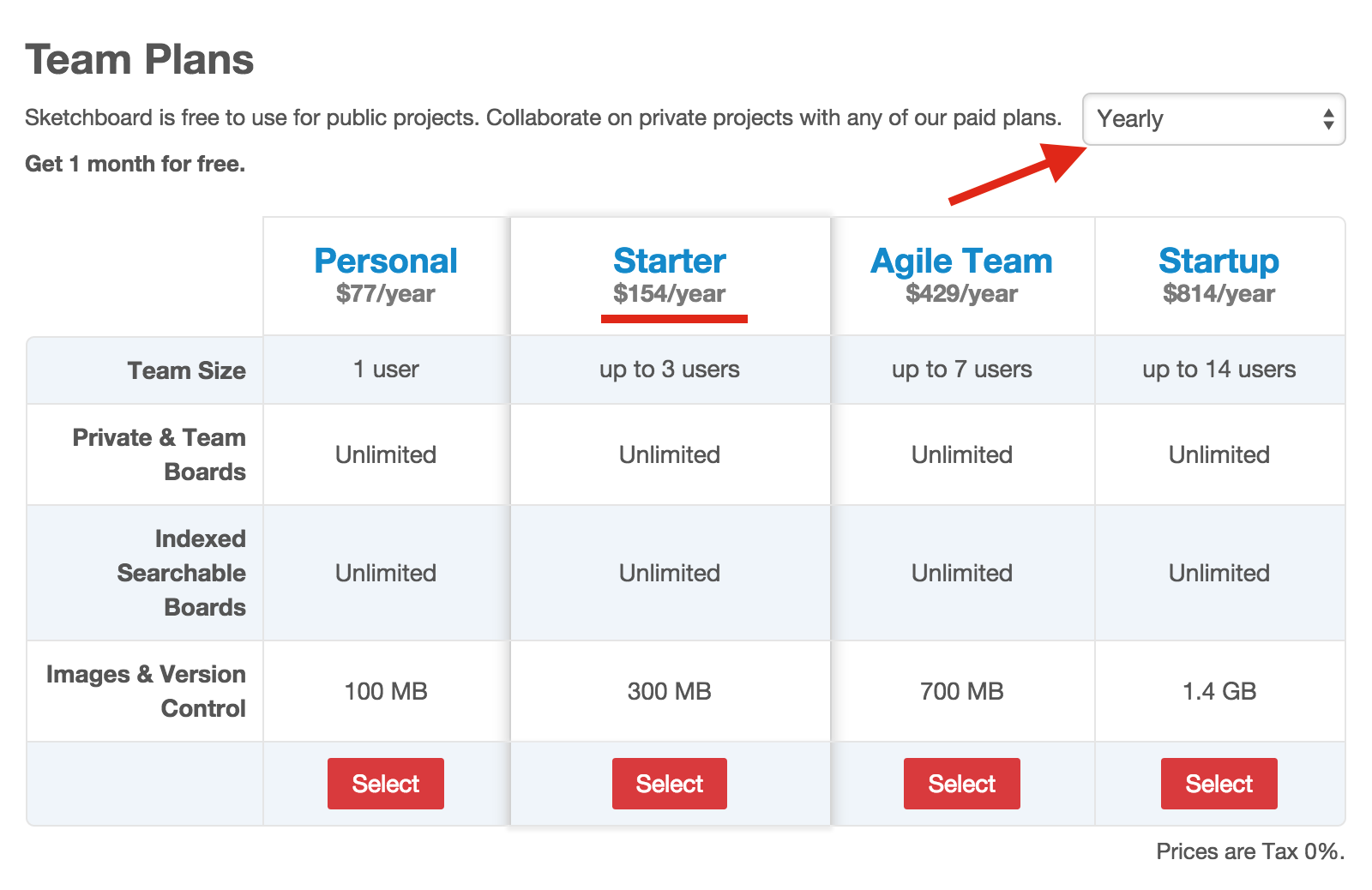 Yearly Plans have arrived on Sketchboard.io. When you select a yearly plan, you'll get 1 month for free compared to 12 month monthly subscription.
Yearly plan can be selected from the dropdown menu => Yearly. Prices are shown per year. Payment is made in advance and it is non refundable as any other plan.
If you have an active subscription, your plan doesn't support yearly plans yet. Yearly plans support will be available when next period has been activated. After that you can switch plan to a yearly plan.
Plan upgrade has been changed as well when moved to Stripe subscriptions. On plan upgrade, switching costs are prorated, read more.
If you have any questions or feedback, please contact Sketchboard.io support.