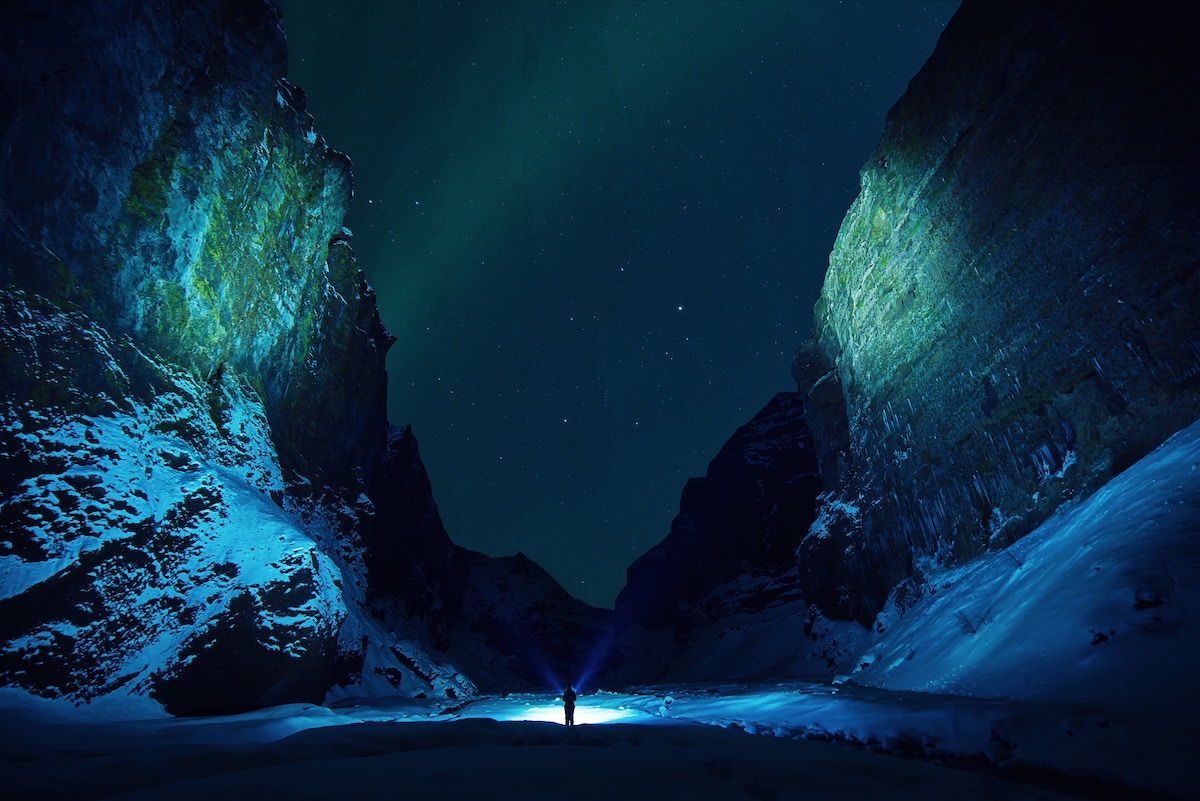 We are excited to announce Dark Mode for Sketchboard.
Dark Mode is a new background color mode that you can enable on Sketchboard. It helps you to better focus on your diagrams and your new ideas, in distraction free mode. Dark Mode uses dark colors in background, popups, and buttons to give a focus for your content.
It is easy for your eyes and you get less eye strain when using Dark Mode, especially when working in a dark room. A white background might come too strong, and dark background gets less for your eyes.
Now you can choose what best works for you. You can even switch mode during the day.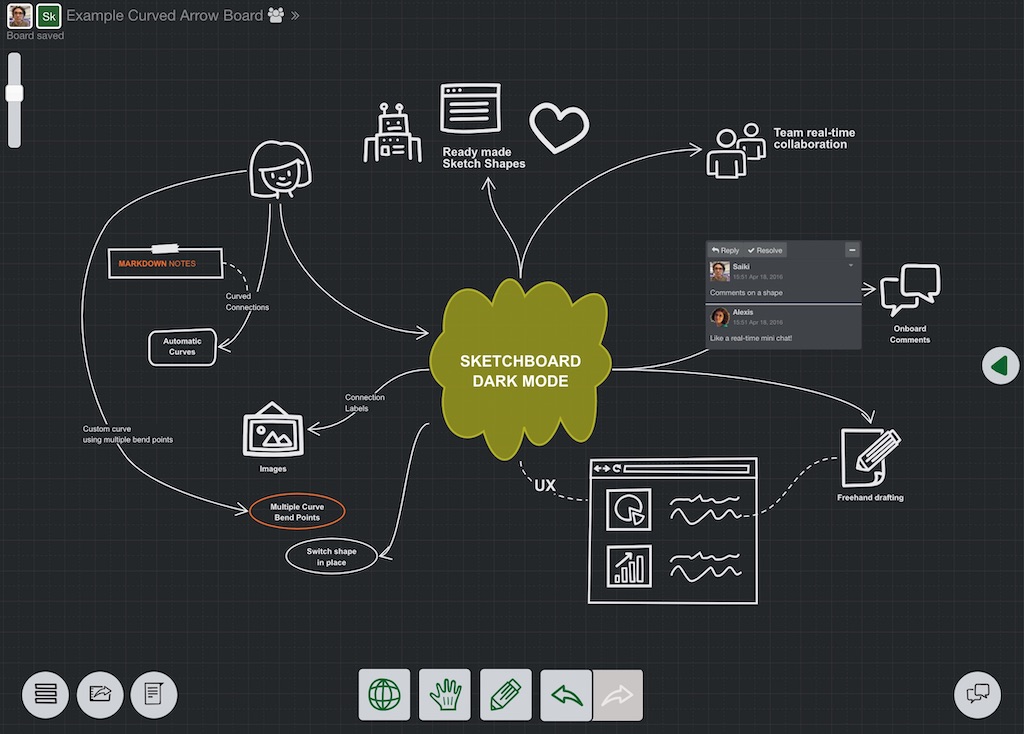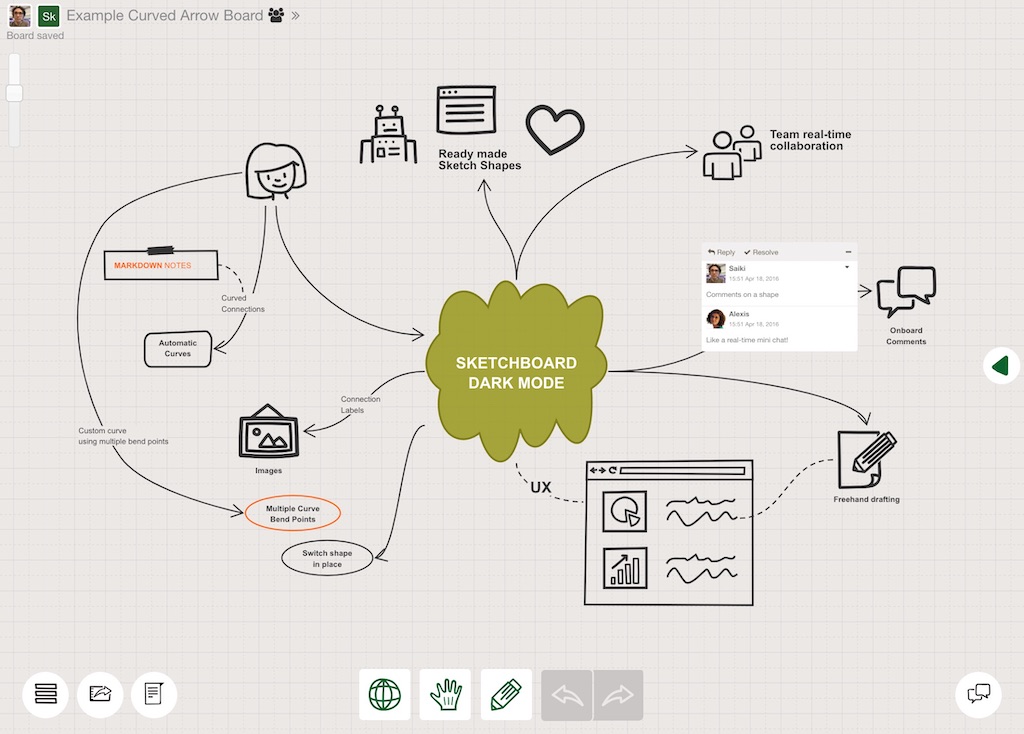 Sketchboard default colors changes based on the background. When you pick Dark Mode, all default black colors are inverted to white light colors.
Also, if you apply a background color to a shape, it's border color becomes a light version of the shape background color to make it more visible while using a dark background, and when using a light background, border color becomes darker than the shape background color. In case you change a shape border color, Sketchboard respects your selection, and the specified color is used.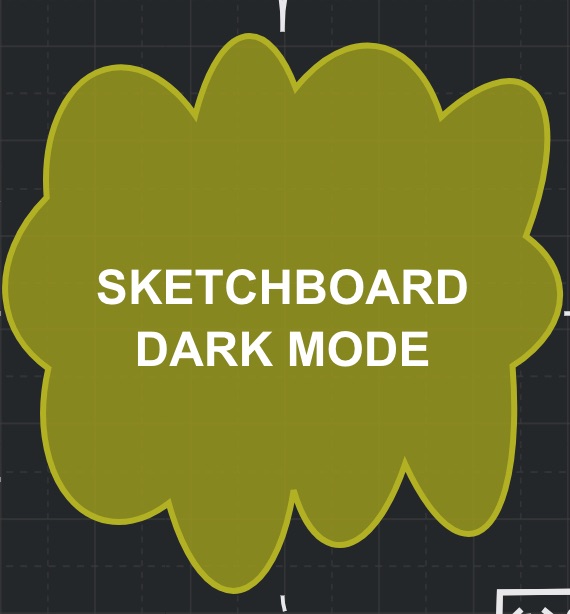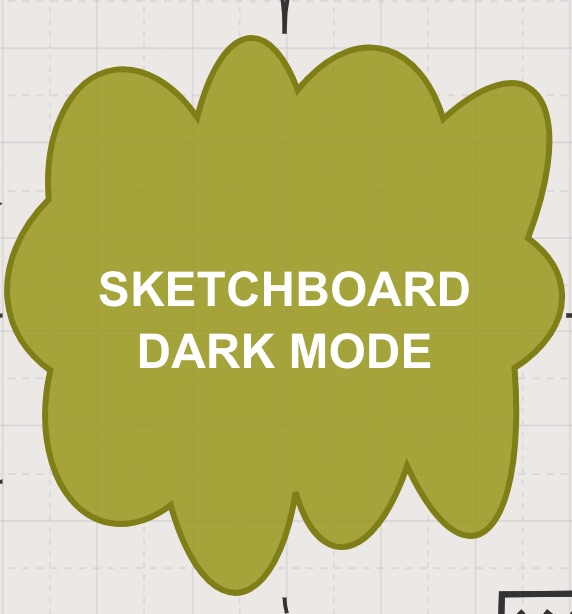 Sketchboard provides multiple places to change the mode. Change the theme from your account


or switch Dark Mode from
Menu > Settings > Change Background

Changing Sketchboard background doesn't affect to your teammates, it affects how you view all of your boards, and not only that one particular board. Teammates can adjust their own way to view boards. Sketchboard inverts default colors on the fly based on the mode, but some colors that you have applied might look better in the dark mode or the default light Grid mode.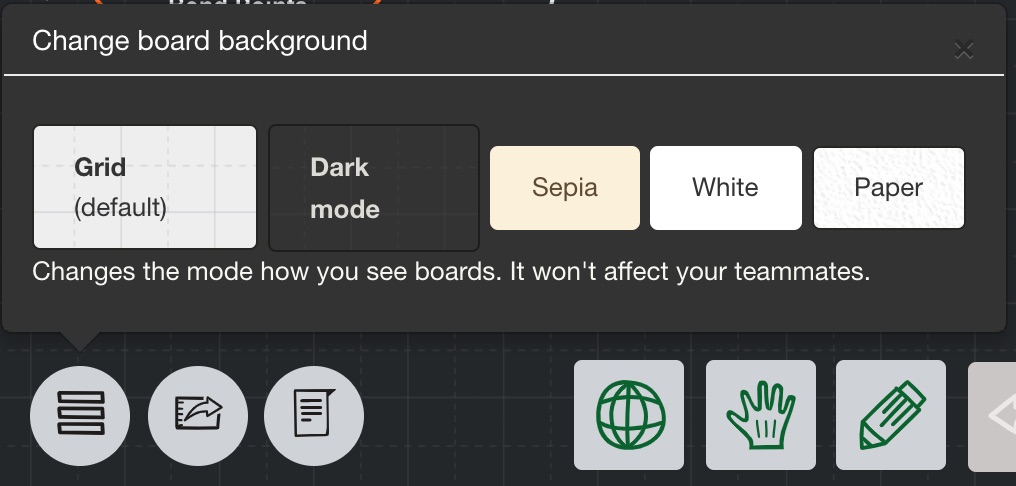 You can also test out other background modes that are available. Just select a mode and the mode is changed instantly without refreshing the page.
When you export a board, Sketchboard uses the default Grid (white) background color and default colors are based on that.