Company Profile
| | |
| --- | --- |
| Name | Jitsi |
| Industry | Video Conferencing |
| HQ | Distributed |
| Founded | 2001 |
The coronavirus crisis in 2020 has pushed many companies to move into fully distributed teams, where working from home became a de-facto working mode. One of the most crucial parts of our remote work routine is obviously video conferencing. Founded in 2001 as an open-source project, Jitsi provides a secure, flexible, and completely free video conferencing solution. Recently acquired by 8x8, Jitsi exceeded 10 million monthly active users threshold this year, 2020.
"I've used a lot of online diagramming tools and I think what you've got is really great. I think Sketchboard is a great piece of software.
Ease-of-use is really important: with Sketchboard I can focus on the code and how it interacts rather than fighting with the tool."
The engineering team of Jitsi has been a long time user of Sketchboard. Visualizing the code with diagrams on Sketchboard helps them to communicate within the distributed team effectively.
"Jitsi is a set of open-source projects that allows you to easily build and deploy secure video conferencing solutions. At the heart of Jitsi are Jitsi Videobridge and Jitsi Meet, which let you have conferences on the internet, while other projects in the community enable other features such as audio, dial-in, recording, and simulcasting," they explain what they're aiming to do on their website.
Working in a distributed team, the ability to visualize complexities in software development is a very important issue for Brian, Jitsi's principal developer. "I like to be able to visualize class hierarchies and call flows between classes and, have been on the lookout for good solutions for that for a while," he explains how he found Sketchboard, online whiteboard.
Jitsi's engineering team uses Sketchboard to improve software development team communication and to better understand current code and refactored new design. During the software development process we are "visualizing the previous state and the new state of the code to improve the software development process by making communication easier. By utilizing diagrams, the engineering team gets up-to-date on an area of code that they may not have seen in a while. This way, Sketchboard provides a well-functioning and easy to understand "before and after" context to the whole team." Brian explains.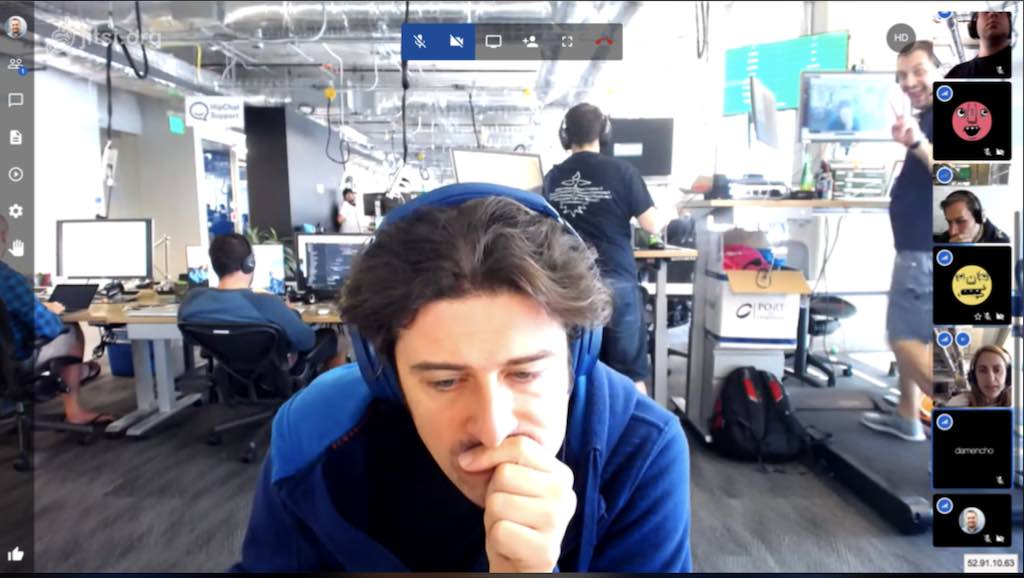 "When diagramming class hierarchies or code flows, ease-of-use is really important: with Sketchboard I can focus on the code and how it interacts rather than fighting with the tool. Sketchboard makes common diagrams and flow easy to lay out so I can stay focused on the task at hand." Brian says.