Never needed to have more details on your Sketchboard online whiteboard invoice? It might be because of your Account department or for some other reason. Now it is possible to add billing details that will be shown on your future invoices, and you can regenerate existing invoices to contain updated details.
You can update the invoice details and regenerate the invoice within the application.
From the dashboard:
Menu > Billing > Change Billing Details

Billing details form shows on the right hand side what will be added to your invoices. Fill in the details to modify the default information.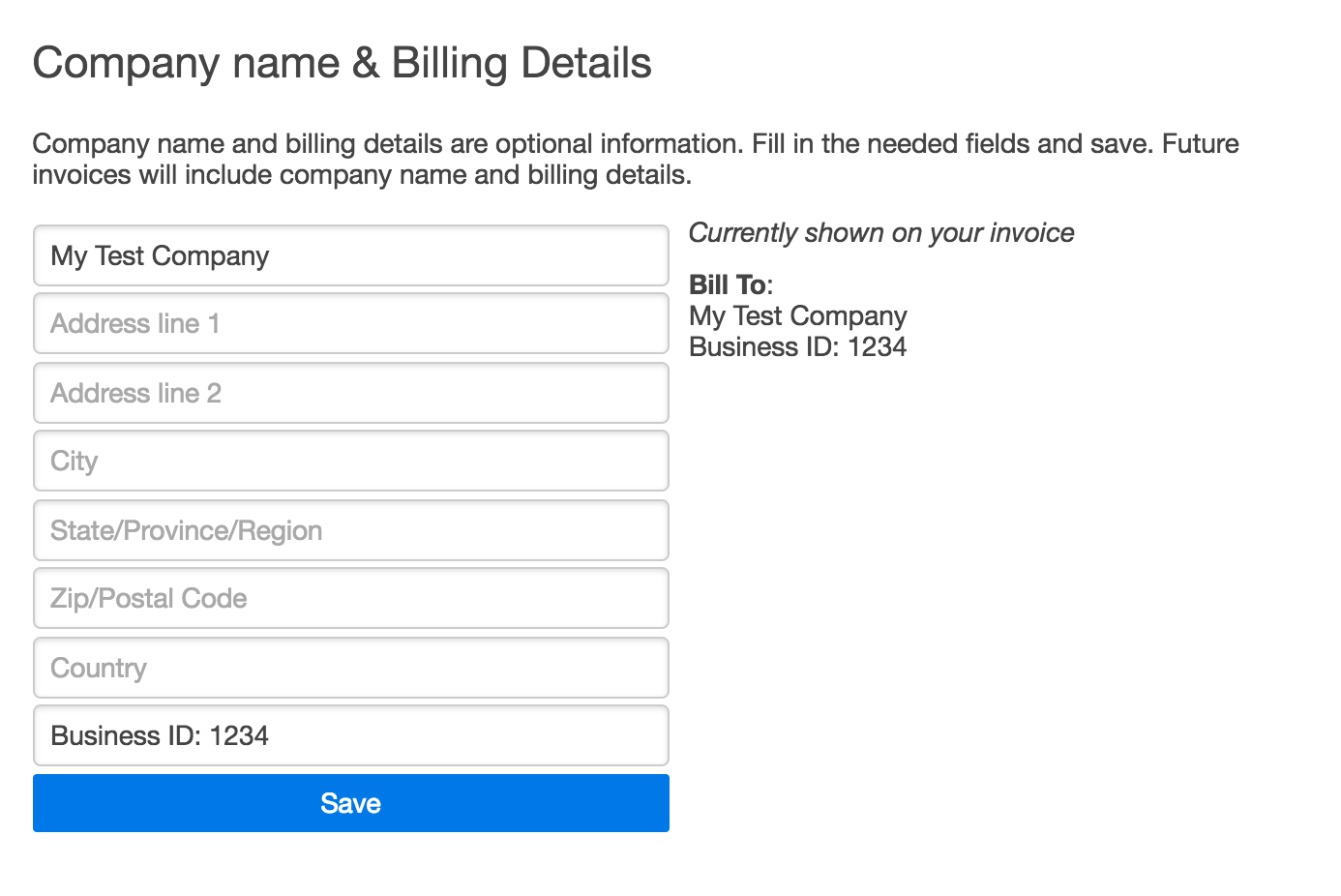 In case you need to include updated billing details on earlier invoice, regenerate existing invoices by pressing the "regenerate" button and download the PDF again by clicking the "PDF" link.
Team invoice page:

Organization invoice page: