If you follow Sketchboard, you've probably noticed me blogging at you for the last few months. I get to research and write on a lot of topics related to visual thinking and remote work, but there aren't as many chances to tell you about the people behind Sketchboard.
This tool was created by Saiki. Since meeting Saiki, I've been inspired to change my approach to how I take notes, how I sketch and how I prioritize work. I wanted to share this with all of you, so I finally managed to get Saiki to answer a couple of questions.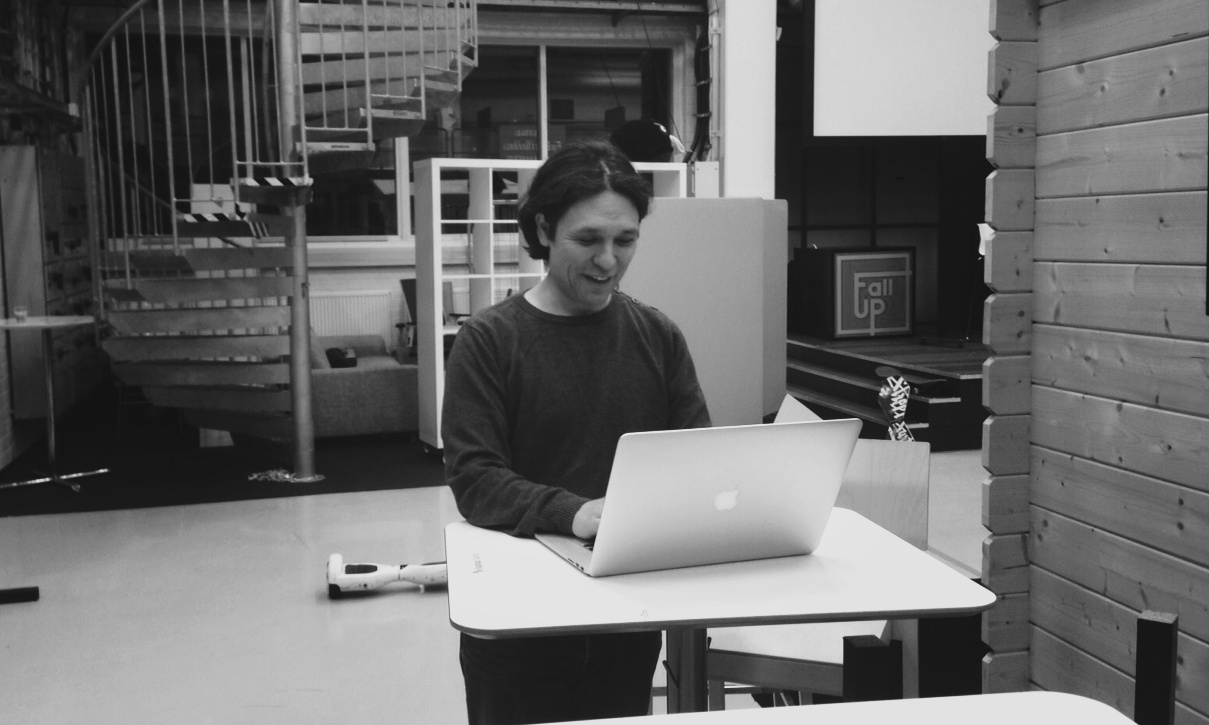 Helena: What's the first thing on your mind when you think about getting things done?
Saiki: To me what matters most is how you get into a topic. It's not easy to switch into a given context, and that's usually what prevents me from focusing on very specific problems. Sometimes things end up getting postponed that way, and that leads to inevitable delays. Sketching helps me avoid that, because it provides me with an easy and clear orientation. The visuals serve as quick reminders, and they make it easier to pick up where I left off without losing sense of each problem's structure. Then it's mostly about finding a minimum viable task or feature, finding a functional entity that can be completed quickly and hopefully with less mistakes. Once you start getting feedback it's time to plan new improvements to what you've done before. Then it becomes all about execution and iteration.
Helena: I know your journey into visual thinking started way before Sketchboard. How did you come into contact with it and how have you used it?
Saiki: Everything started when I was a kid and drafted my way through questions at school. I went on to study music, but quickly switched over to software development. That meant I needed to shift gears. I was already familiar with sketching, so I naturally gravitated towards visually oriented tools. I used diagramming tools like Rational Rose, they helped me to see benefits of visual design on software design, but were too restrictive to my taste.
It also turned out that visualization helps when communicating with others. In many software projects throughout over 16 years, visualization made things much simpler. Visualization helped getting common understanding and better ideas with the team. Whenever there was a remote teammates involved and needed to use chat, voice, possible screen sharing and email, we kind of lost a lot of time in there trying to accomplish the same things.
Helena: Why is visual thinking such a vital skill to have today?
Saiki: Because it breaks down barriers, whether you're working on your own or with a large team. If you think visually, you're able to get things started a lot faster. You don't get stuck on details, and you get a more concrete element right away. That gives you something to elaborate on and it gives you a sense of direction very early on in the process. We all know things can change very fast, but even 15 minutes of sketching on your own or with your team can go a long way.