Description
Sketchboard.io is a visual sketch collaboration tool for modern teams to sketch together in real-time. It is like a chat, but you solve problems visually like using a whiteboard. Solve problems and create ideas visually together. Especially targeted for software development.
In case your HipChat account email address does not exists on Sketchboard.io, integration directs you to Sketchboard.io sign up.
Usage Guide
Here's a quick guide on how to use the Sketchboard.io integration.
Type the following commands to use the Sketchboard.io integration:
/sketch - Starts visual sharing with existing Sketchboard.io team
/sketch Board Name - Starts visual sharing with existing Sketchboard.io team with a named board
/sketch add @UserName - Adds HipChat teammate to your Sketchboard.io team
/sketch add user@email.com - Adds someone to your Sketchboard.io team not on your HipChat team
Free Plan and Subscription
After sign up you are using free plan. On free plan boards are public and you can create up to 10 public boards. You can view public boards from Sketch Gallery.
When you subscribe you can create private boards that are visible only for your team. Private boards are not shown on Sketch Gallery. See plans.
Installation
Go to your Integrations page
Log in as an HipChat admin
Find Sketchboard.io Slash Command and click Install

Sketchboard.io integration uses
Send Notification - to reply back to room with a notification
View Group - when using /sketch add @UserName command, Sketchboard.io retrieves HipChat email address automatically to be used in Sketchboard.io
Send Message - to upload board snapshot to HipChat on your behalf. You will be requested separately to authorized this.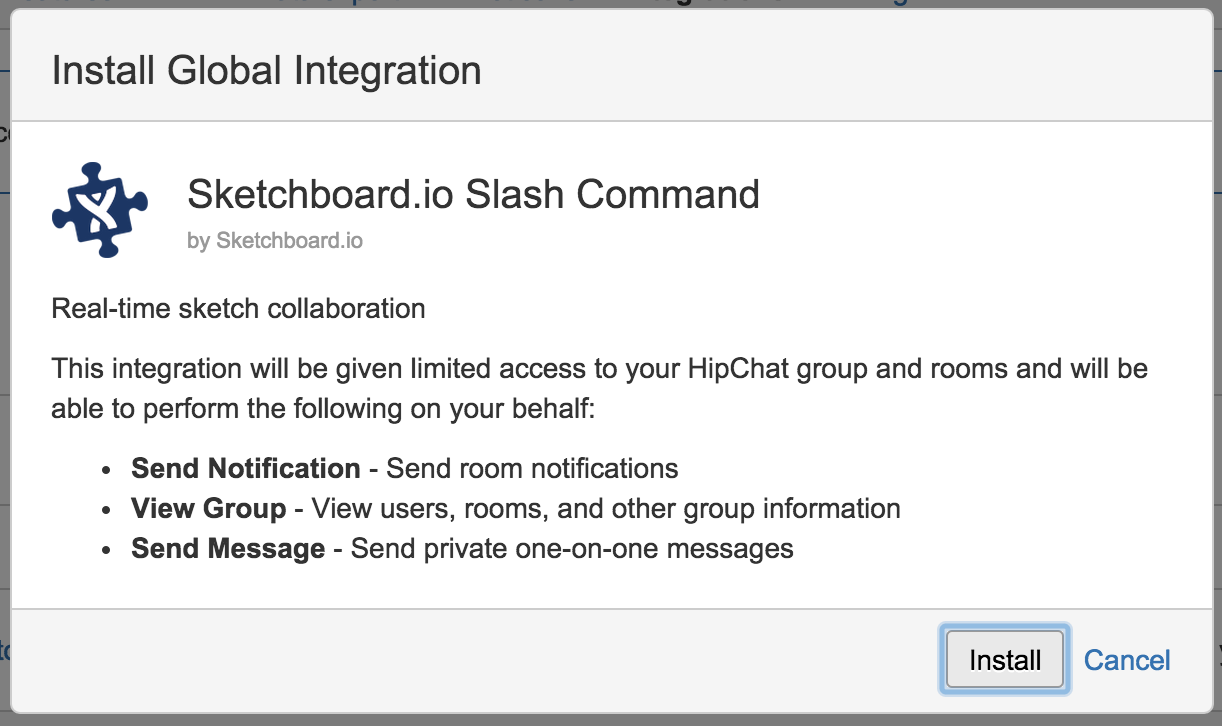 Configuration
Sign up on Sketchboard.io using the same email address that you use for your HipChat account.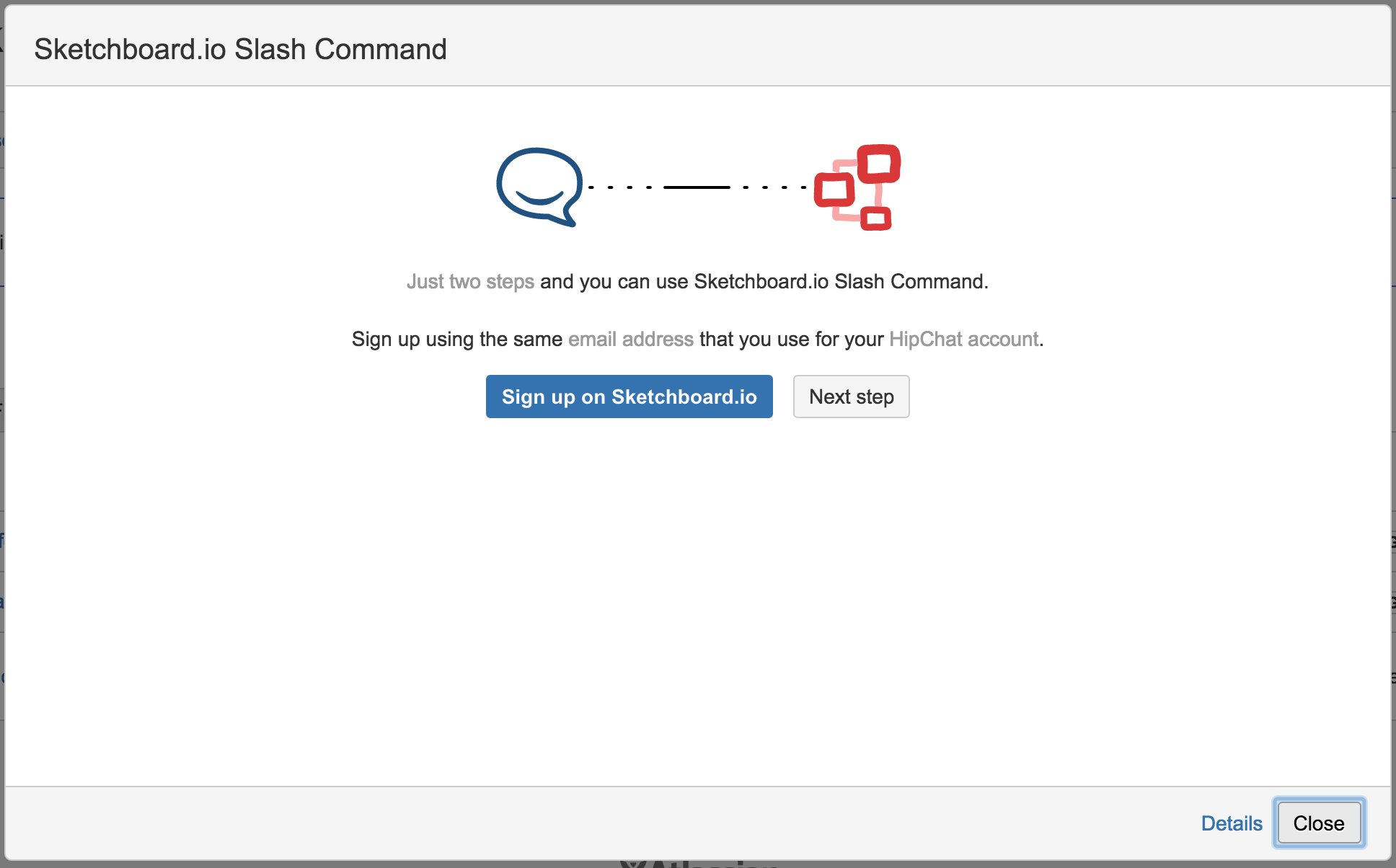 Enable integration on Sketchboard.io.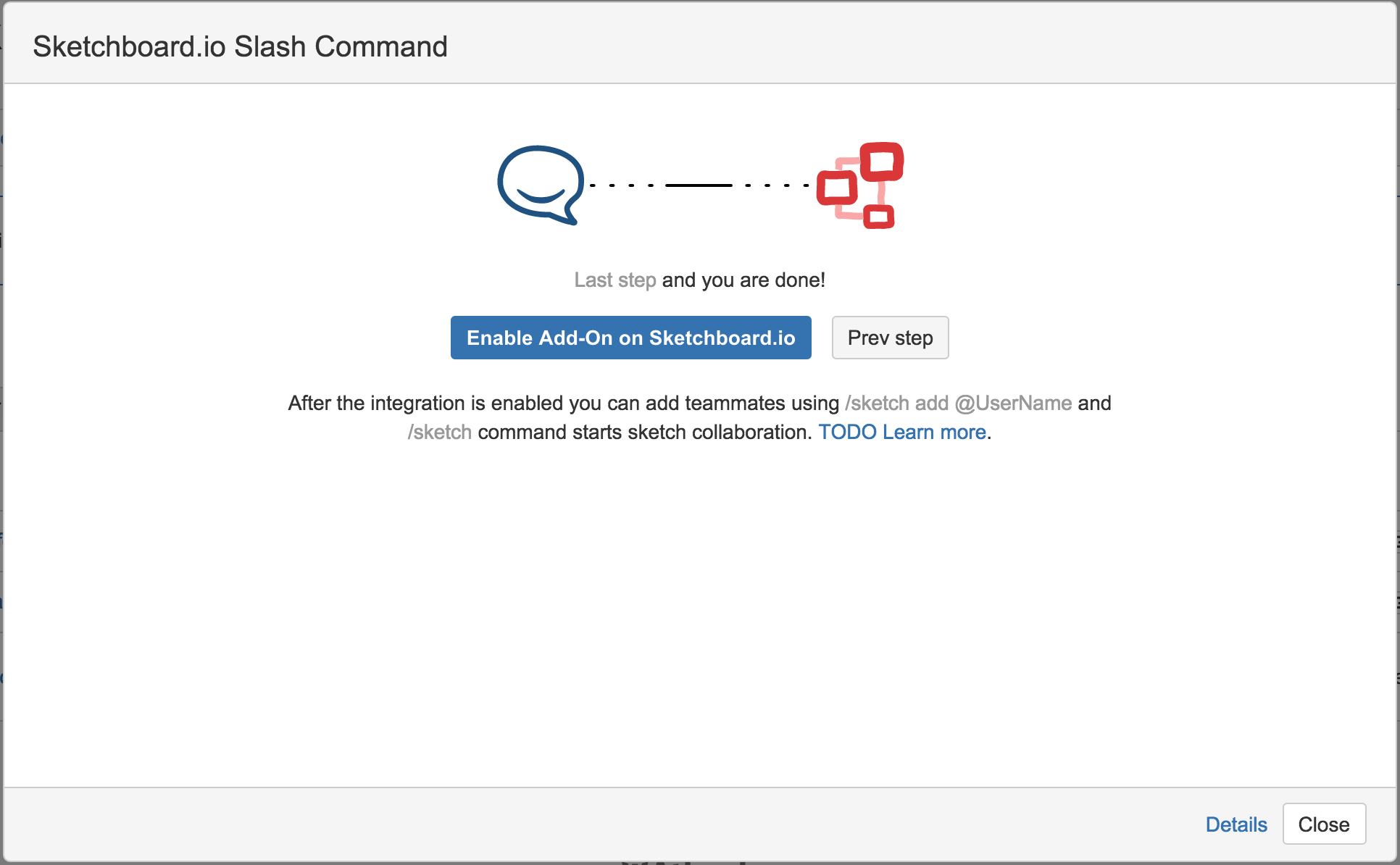 Sketchboard.io is opened and possible you need to login first. Click "Enable HipChat" and configuration is done.

Add Team Mates
It is recommended to add HipChat teammates using /sketch command. You will be then automatically using correct email addresses on Sketchboard.io.


    /sketch add @UserName


Real-time Sketch Collaboration
Start sketching with your HipChat teammates using plain /sketch command. You can also give name to your board with the /sketch command.


    /sketch Awesome Idea


Sketchboard.io replies back with a link to the board. Click the link with your teammates to start sketching together.

After you have finished your real-time sketch session. You can upload board snapshot back to HipChat room.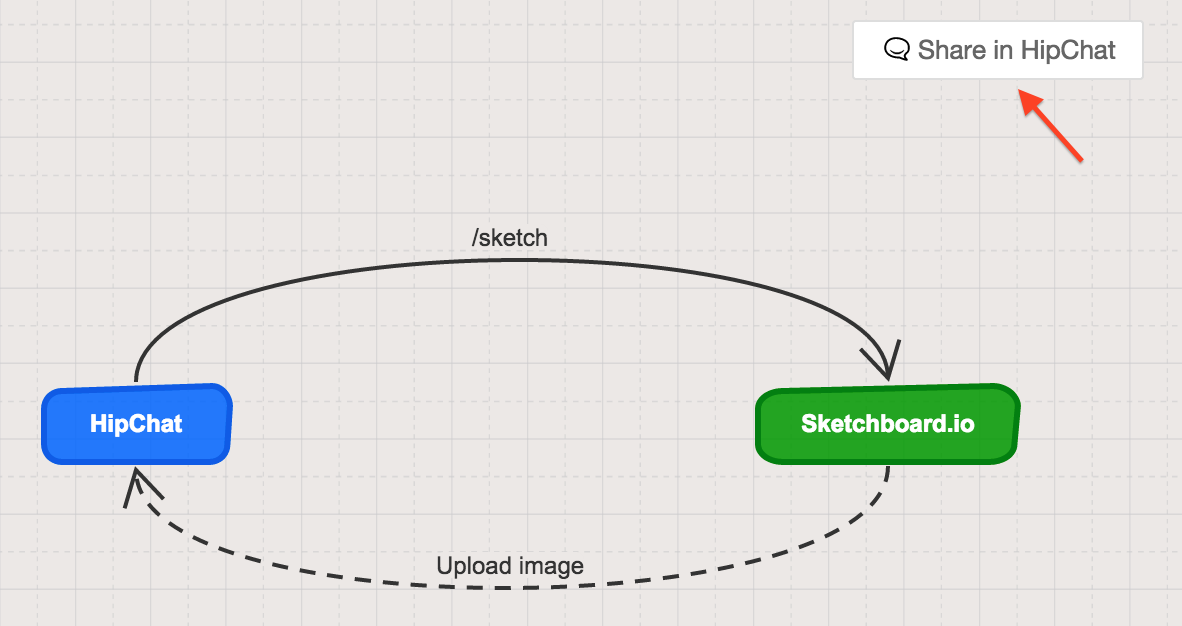 Sketchboard.io needs your authorization to upload image with a message on your behalf to HipChat. At first time you are directed to HipChat to give that permission. You will be asked to give a new authorization when permission expires.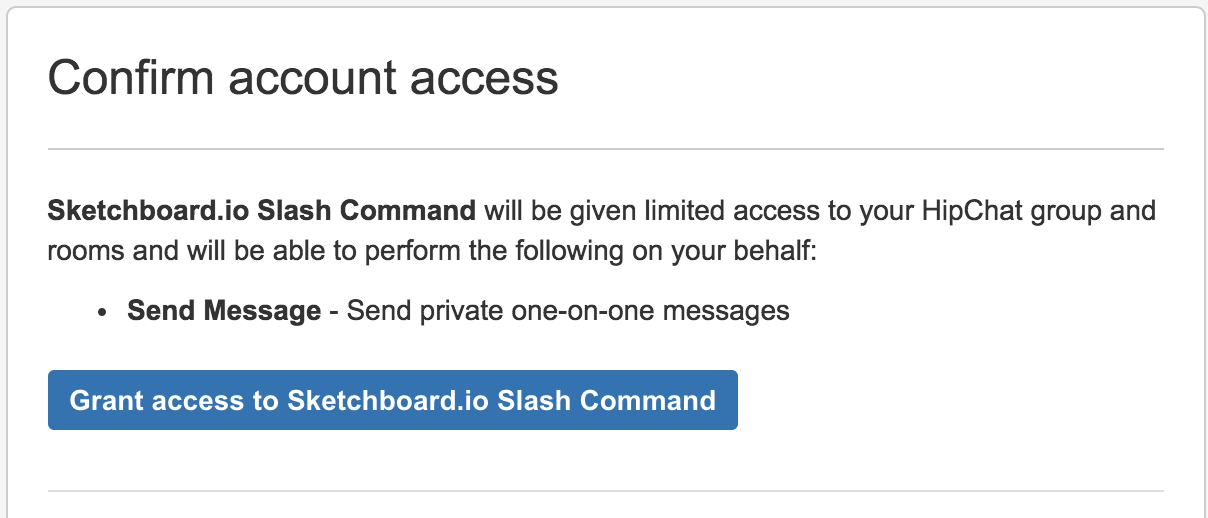 Now you have enabled integration also from Sketchboard.io => HipChat. Upload board snapshot for others to seen that were not in the sketch session with you.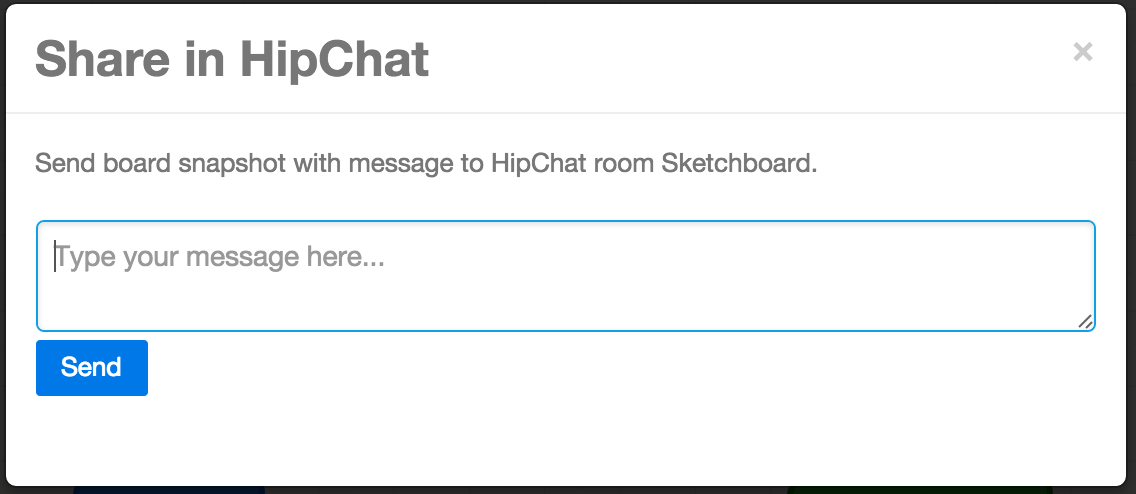 Snapshot is uploaded and you can have discussion on HipChat on it.