Two weeks ago a customer reached out to us, commenting on how difficult it is to manage teams within an organization. The situation gets especially tricky when a separate IT team isn't able to add or remove users whenever actual team admins aren't around. We can't expect to have an IT team admin included in each team, so as to add, remove or change users' permissions. That would be difficult to scale as more teams get created within the organization, and eventually the other admins could forget to add an IT team admin to a team.
Introducing Organization Admins
This customer feedback helped us understand we needed to create the Organization Admin role. An Organization Admin can make changes to any team inside an organization without being directly included in that team.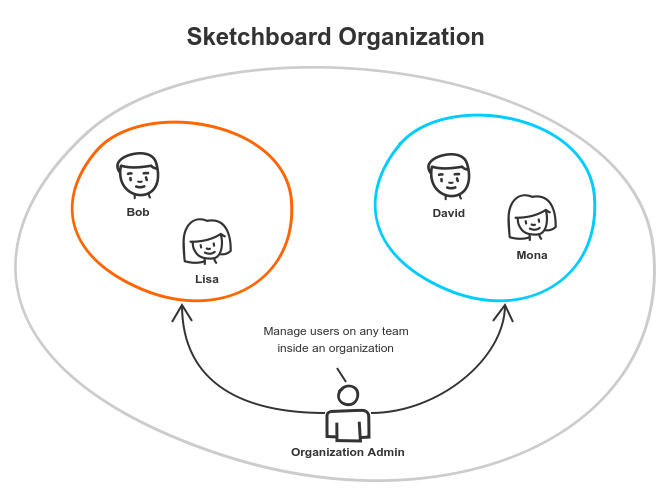 Every organization has an Organization Primary Owner, who's able to promote anyone to the role of Organization Admin. Then, Organization Admins can promote anyone else to the role of Organization Admin.
Promoting a user to Organization Admin
The organization settings can be found on the application menu.
Menu > Settings > Organization Settings

If you're an Organization Primary Owner or an Organization Admin, you can find your Organization and click on "Manage Users". This will take you to the user management area. (Please note that this won't work if you're not an Organization Primary Owner or Admin).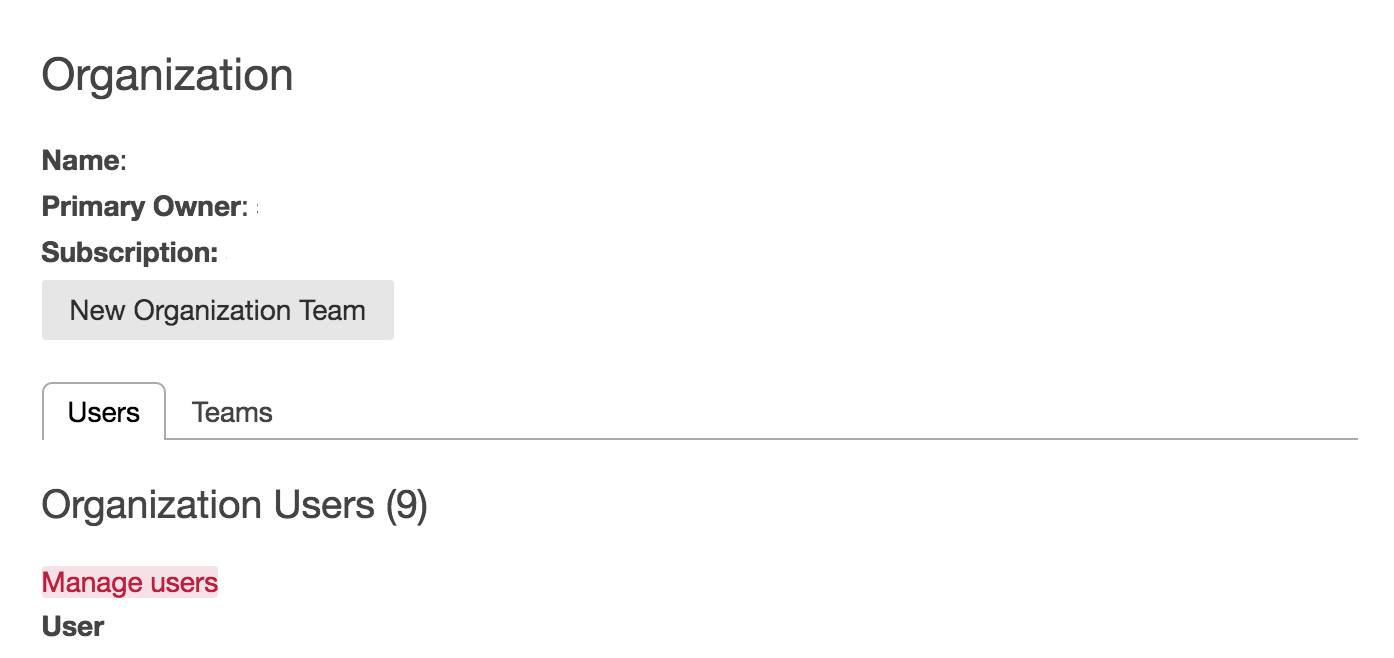 Promote an Organization User to Admin / Turn a User into an Organization Member: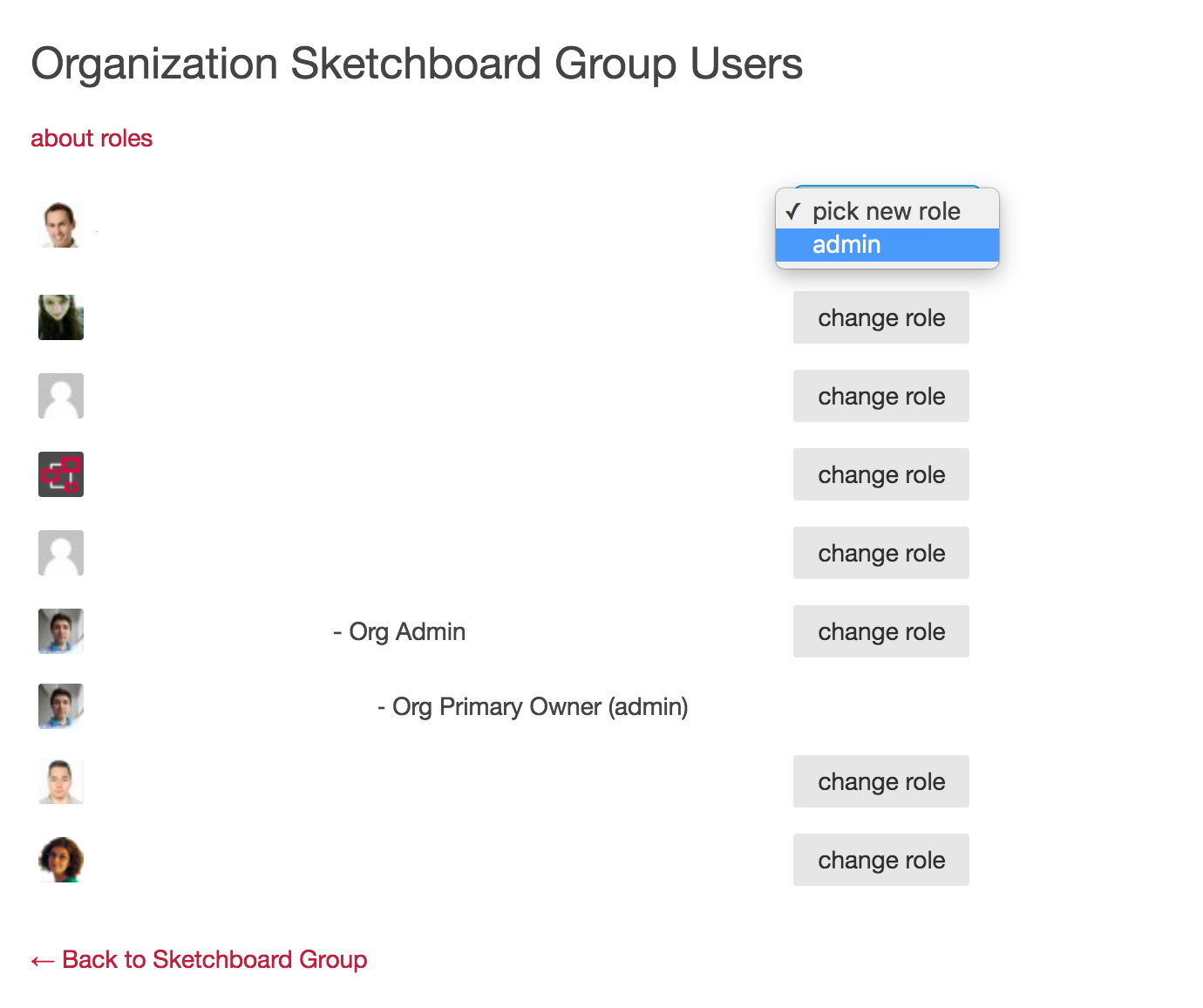 Manage Organization Team Members
The Organization Primary Owner and Admins can add or remove users from any team by clicking on "Manage Team".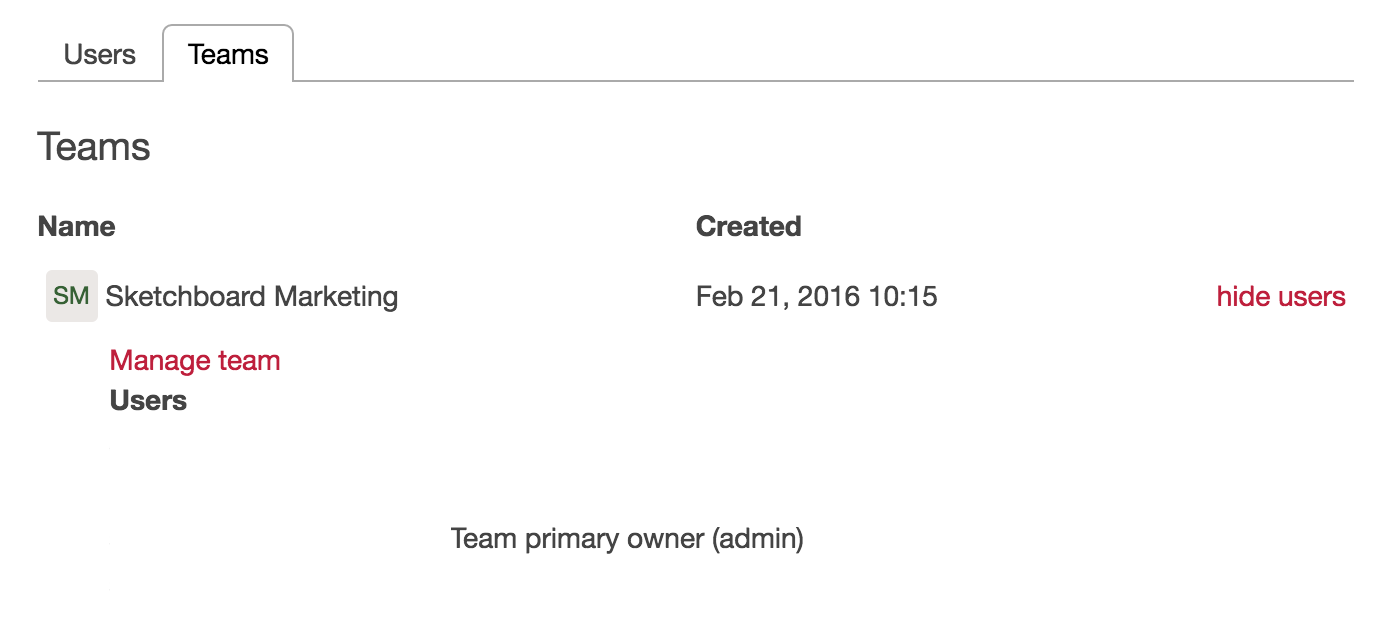 The team page can be used to add or remove users, as well as to change their roles.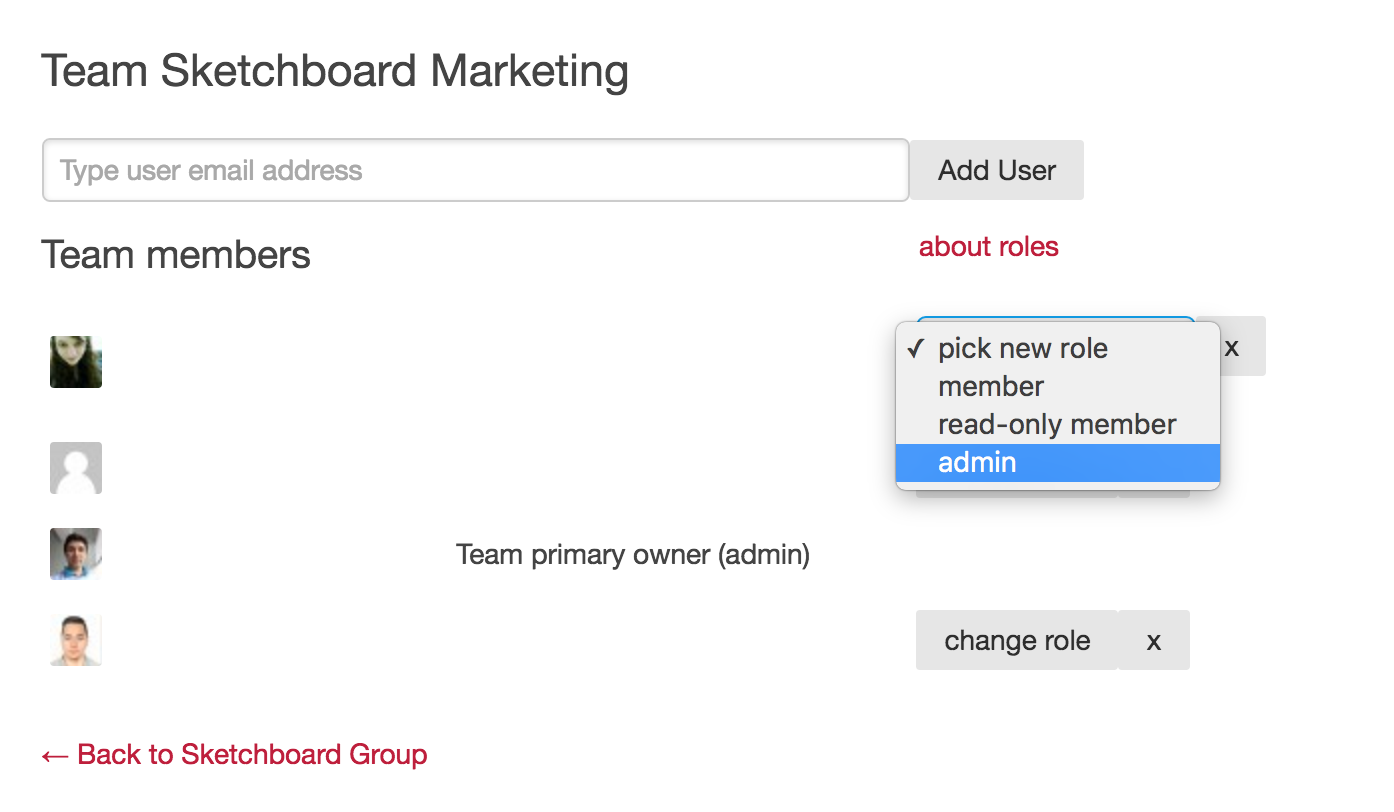 Learn more about all the Sketchboard roles, organization and team member role descriptions.